Hajia Bintu was not a happy person when a photo started making rounds on Twitter suggesting that she may have gone for liposuction over her Val's day post.
Hajia Bintu rose to fame after her videos on Tik Tok went viral. In most of these videos, she is usually seen shaking her bum, flaunting her hips or showcasing how heavily endowed she is.
On the back of that, many have come to know and appreciate her to have a greatly endowed body devoid of surgical enhancement. Many believe her hips and bums are natural.
Well, when @_mmokob3 shared a photo that looked like Hajia Bintu had gone under the knife to improve the shape of her bum or to enhance the pelvic section of the lower part, she took great exception.
But actually, most curvy women have what we call cellulite…it is extra flesh or dotted part of their body usually found around their hips, butt or thighs.
Cellulite is the dimpled-looking skin that commonly occurs in the thigh region. It forms when fatty tissue deep in the skin pushes up against connective tissue. It's estimated that more than 85 per cent of all women 21 years and older have cellulite.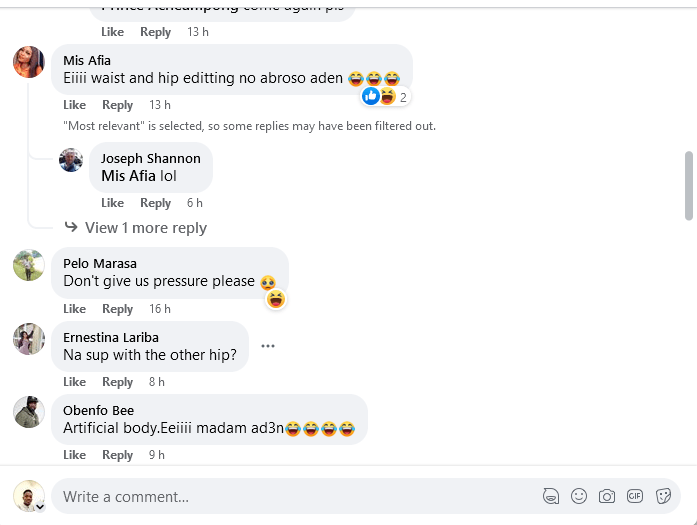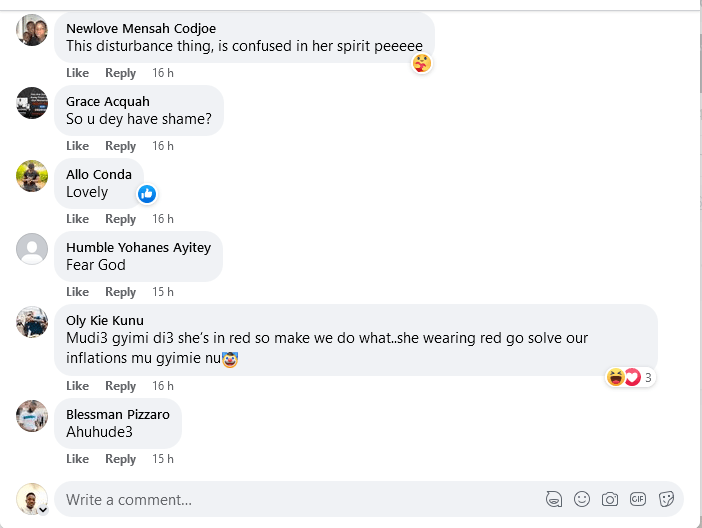 Although cellulite can be removed surgically, most women prefer to keep it just like Hajia Bintu