Regina Daniels has always been a lady that is blessed with great beauty and aura, the gorgeous movie star in a new post shared some fascinating images of herself in which she had tagged herself 'Ugegbe Anioma " as it appears she might have picked a new title for herself.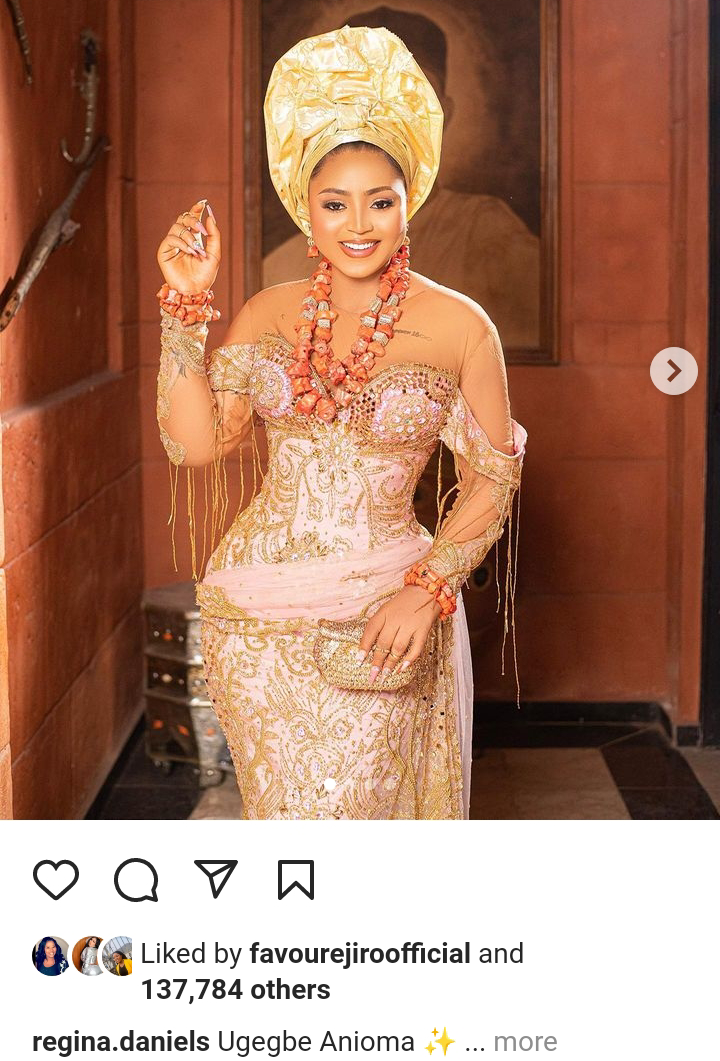 The beautiful mother of two in her post showed why she is such a formidable force to be reckoned with, as her beautiful and fashionable personality stands her out.
And also she has that endearing nature and superb talent that has made her such a role model that a lot of young people look up to despite being such a young lady herself
she has always shown that when it comes to her appearance, she will always be a star that shines with her choice of fashion.
The gorgeous fashion entrepreneur in her display showed why she is an icon for style with her impeccable display on lace, which gave her such a fitting that anyone would be proud of, and she just managed to cap it all up with an impressive caption to her post.